Veloce (va-lo-chee) is an Italian word meaning fast. Veloce by QCCI is our product line of vanities and was introduced to meet the needs of a faster turnaround time within the design community. We have intentionally named it this because we will deliver these vanities within a few weeks after an order is placed.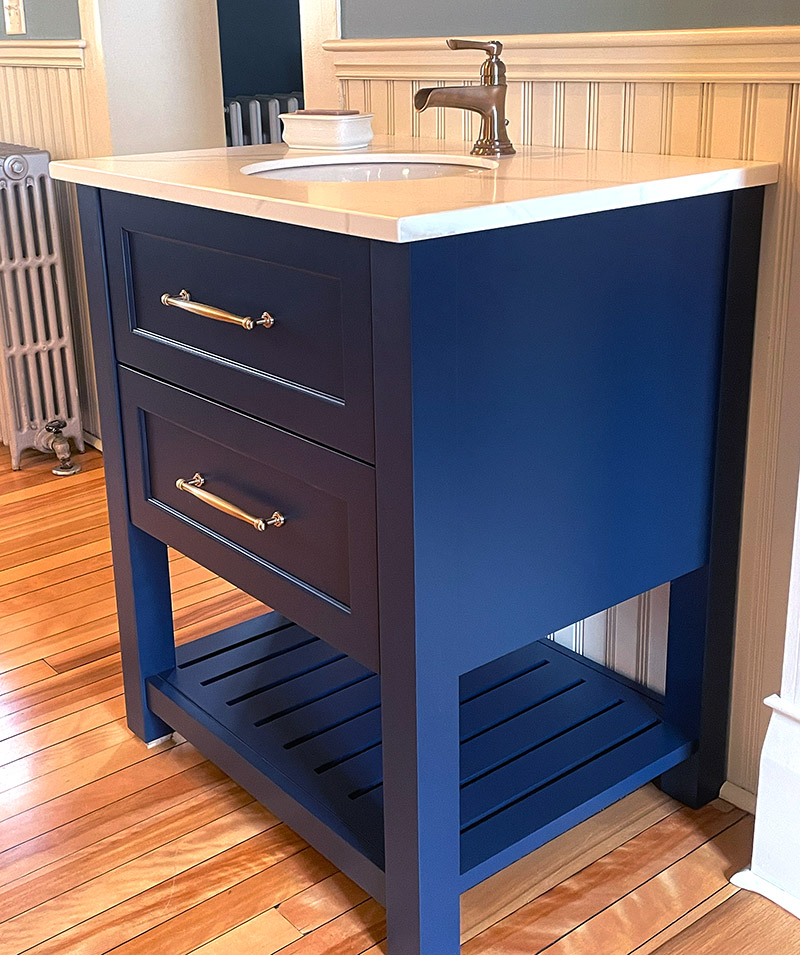 The Veloce Difference
Veloce is pre-engineered in a number of sizes, door styles and paint finishes in either a floating or free-standing option. The ability to do a quick order and production allows our partners to have a faster turnaround time.
Streamlined Decisions
The only decisions you need to make is the color, style of door, and whether the unit will be floating or freestanding with a shelf.
Nine sizes have been established to meet the many different needs of our partner designers.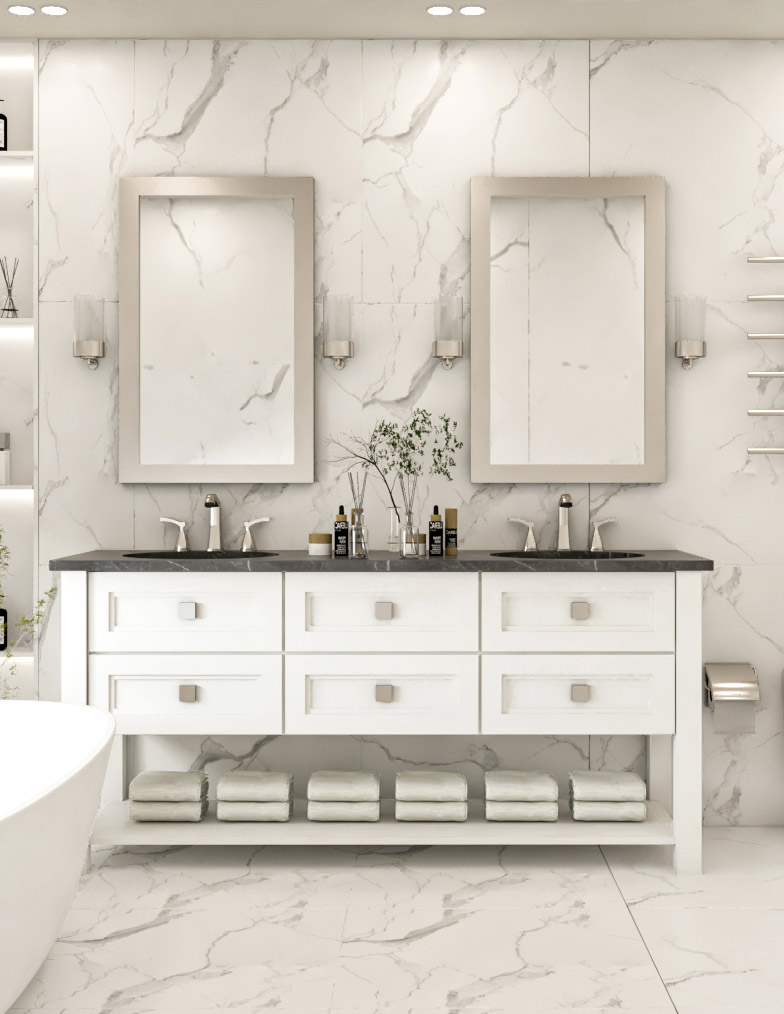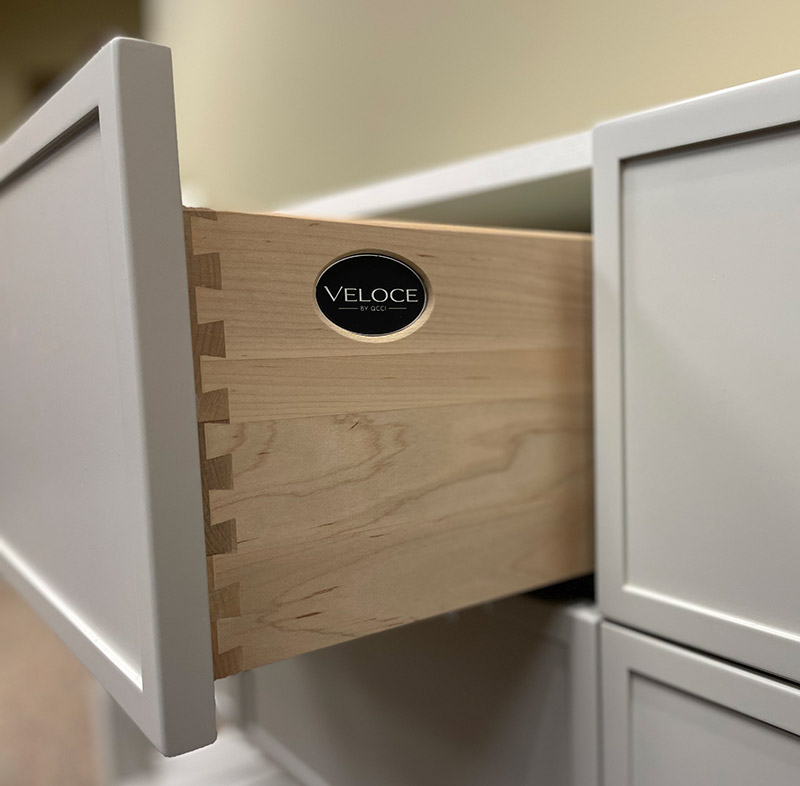 Materials Matter
Veloce by QCCI uses only the highest quality raw materials to produce these vanities. From a hand selected maple dovetail drawer box, to melamine box construction – Veloce does not sacrifice quality to give you a faster lead time.
Discover More
Learn more about Veloce vanities by getting in touch with us today.